With the rising cost of college tuition, high school students are often looking for ways to cut costs in their postsecondary journeys. In recent years, many Minnesota high schools have expanded their college credit opportunities, allowing hardworking students to start stacking their credits early – some even earn associate degrees alongside their high school diploma!
Save time and money on future college tuition by taking advantage of your high school's pathways to college credit.
If you are a student who enjoys challenging themselves with rigorous classes, we encourage you to explore the various options that are available to Minnesota high schoolers. 
PSEO and Concurrent Enrollment 
Postsecondary Enrollment Options (PSEO) and Concurrent Enrollment are two dual credit options that high school students can consider. While many colleges and universities accept these credits, there are situations where they may not accept certain transferred credits for a variety of reasons. It's important to keep that in mind when you build your course load for junior and senior year. 
Postsecondary Enrollment Options 
PSEO is rising in popularity among Minnesota students in grades 10, 11 and 12. The college credits are dual credits and count toward both your high school and postsecondary degree, and these credits come with no need to worry about tuition, fees or expenses for textbooks! Students can take classes on the college's campus or online, but attending in-person classes can allow you to get a feel for the college setting. Providing your own transportation is required. 
Remember that PSEO classes are REAL college classes, and your grades will be permanently reflected on your college transcript and overall GPA as you head to your next step. Talk with your academic advisor or counselor to make sure this is the right pathway for you, and get their thoughts on the responsibilities of participating in PSEO. 
Concurrent Enrollment 
Concurrent Enrollment, which can also be referred to as "College in the Schools," is another dual credit option where students take college-credit bearing courses taught by approved teachers inside the walls of your high school. Courses are offered through partnerships with your high school and a college or university. Once you pass the class, you'll earn the dual credit on your high school transcript, as well as your college one. 
When taking concurrent courses, it is always a good idea to ask your teacher which college you are earning credit from – in every concurrent enrollment class that you take. You may be earning college credit from multiple different colleges, even if your courses are being taught by the same teacher. 
Advanced Placement and International Baccalaureate 
Taking Advanced Placement (AP) or International Baccalaureate (IB) courses are another route to earning college credits in high school, however, these courses do not generate a postsecondary grade and credit by passing the class. To earn the credit, students demonstrate their knowledge learned through AP or IB content-based exams, then scores are forwarded to the students' choice institutions, where college credit can be awarded. Credit does depend on each institution's credit policy, so it is a good idea to check with your preferred future institutions to make sure! 
Advanced Placement (AP)
Developed by the CollegeBoard, advanced placement (AP) classes prepare students for college-level tests in over 30 subjects, such as English, history, humanities, languages, math, psychology and science. Students who pass AP tests (graded on a five-point scale) at the end of the year receive college credits that transfer to most institutions.  
If you are interested in a specific college, be sure to ask the admissions office about their AP credit policy. Many colleges and universities in Minnesota award credit for scores of 3 or higher, depending on the AP subject. Some colleges and universities require scores of at least 4. 
International Baccalaureate (IB)
If your school is an International Baccalaureate (IB) World School, you may consider taking advantage of the IB Diploma Programme or Career-related Programme to earn an internationally recognized diploma. Students take standard-level (SL) exams or higher-level (HL) exams at the end of courses and are graded on a seven-point scale. Most colleges and universities will only award credit for HL exams, and you generally need to score at least a 4 or 5. There is also a fee associated with IB exams, but waivers are offered to qualified Minnesota students who demonstrate a financial need. 
To receive the pre-college diploma, students must take tests in six subject areas and earn a combined total of 24 points, along with a community service and essay requirement. 
Schedule a meeting with your counselor 
We encourage you to explore all the college credit-earning options offered at your high school – because these opportunities vary widely across the state. It is always a great idea to discuss your potential best route with your academic advisor or counselor early on, as he or she can inform you about your school's options to build your college preparatory class schedule. 
More Blog Articles You May Like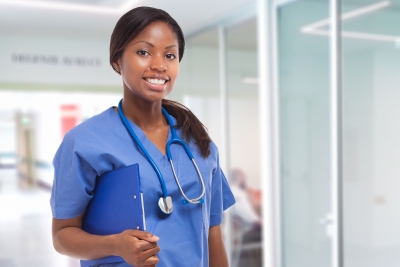 Join the 1,000+ Minnesotans who have earned their nursing assistant certification through the Next Generation Nursing…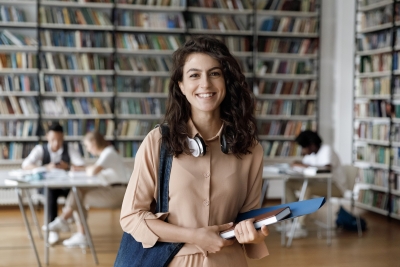 Do you know what you want to do after you graduate from high school? Most careers will require some training,…
Subscribe to the My Higher Ed Blog