You're the expert when it comes to helping students prepare for college and career, so think of us as a resource to empower you. On this section, you can access printed and online resources for providing information to your students about starting and successfully completing a postsecondary education.
Some of these resources can be directly delivered to your school, so you can hand them to your students as a material they can take home to review later and use when they are ready to start their college search journey. MyHigherEd is a resource for your students as well. Please refer them to MyHigherEd's College Search Tool, the High School Students section, and our publications detailed below. 
For a customized experience and personalized information, we recommend students register to MyHigherEd. One of the many perks is saving favorite institutions to their profile and getting personalized insights on financial aid and the careers of their choice.
Prior to starting their college search, your students should determine whether their academic performance and career goals are pointing them more toward a two-year college or a four-year university, and consider other factors such as:
Location, location, location. It's often associated with buying and selling real estate, but it is just as important when choosing a college. 

Minnesota residents can benefit from in-state tuition or the state's tuition reciprocity program with neighboring states. Some students choose to attend college near their hometown, allowing them to save money by living at home, as well as cut costs on travel, since car rides are usually less expensive than airfare.

You may want to ask your students to consider whether they prefer living in a rural area, city, or some place in between. Small college towns typically have an intimate sense of community, whereas schools in large cities can offer more access to internships with large companies and nonprofits.
Minnesota colleges and universities come in all sizes, from small liberal arts colleges with fewer than 1,000 students to large universities that annually enroll more than 30,000 students.

Large universities can offer a wide variety of majors and courses, housing options and activities. Additionally, large schools typically maintain well-stocked libraries, state-of-the-art research facilities, and nationally recognized sports teams. Notably, introductory classes can be large, which some students find exciting while others find overwhelming. 

On the other hand, small schools may not offer as many programs as large universities, but they often provide specialized degrees and lots of hands-on learning opportunities. Small colleges can also mean smaller class sizes, allowing students to easily access individualized support from faculty and staff. 
Costs vary from school to school, and there are five main categories of expenses students will need to keep in mind: tuition and fees, room and board, books and supplies, personal expenses, and transportation. 

Recommend that students look beyond published tuition prices, since what is listed may not be the actual amount they pay after financial aid and institutional grants. Encourage them to consider colleges that not only offer affordable tuition but also substantial financial aid packages, which may include grants, scholarships, loans and work-study opportunities.
More and more institutions are offering programs using the Internet. Online opportunities may provide students with the option of learning in flexible, convenient and personalized formats. The quality of online education can be excellent, providing students with experiences, exercises and assessments that rival the traditional classroom. 

However, it's important for them to be aware that the Internet also offers new ways for educational scams and diploma mills to reach out to people who are looking for genuine education. It is not always easy to identify phony operations from a casual look.
Finally, choosing college that is a right fit involves many considerations. For many academic quality, location, cost and size are all significant factors. However, there are also other factors students should be aware of and consider, including: 

Campus environment and activities
Available health and mental health services
Accommodations for special needs
Diversity of student population
Faculty experience and expertise
Length of time and location of classes
Graduation statistics for that institution
Academic reputation and credibility 
Tutoring and academic support services 
Transportation availability and cost 
Campus safety
You can help your students choose their own paths to college success. We are here to help.
Introduce Your Students to College and Financial Aid
Many students are unaware of the financial aid available to them to help them pay for college. The first step is always to apply for it and, as you may know, completing the Free Application for Federal Student Aid (FAFSA) is a requirement for most financial aid available. To get an overview of the resources available to the, please review the Paying for College section and consider the following when talking about the FAFSA to your students: 
Upcoming FAFSA Changes
The Free Application for Federal Student Aid (FAFSA) is getting a make-over! The newly simplified version of the form, effective for the 2024-2025 school year and beyond, is expected to be shorter and easier to complete for most students and families. The new FAFSA will be available in December 2023.
For up-to -date information on the new FAFSA and resources to help you communicate about the upcoming changes, please visit the FAFSA 2024-2025 Financial Aid ToolKit. You may also watch this video and download our factsheet to learn about these changes.
Ready, Set , FAFSA!
If your students have questions about the FAFSA, suggest to them participate in these financial aid webinars created specifically for students and families to help them prepare for the college-going process. All sessions are approximately one hour long with a short presentation from financial aid experts, followed by questions from the audience. A live chat will be open for questions and interpreters will be available in Spanish, Hmong and Somali. Students who attend these sessions will be entered into a drawing to win a $500 scholarship! 
Visit the Minnesota Goes to College website to learn more about this series.
Life After Now - Podcast
Life After Now is a conversational podcast that focuses on everything high school students need to know to prepare for college and how their families and trusted advisors can help them along the way. 
The series was produced in 2021 and features a range of guests including high school and college students, as well as adults and faculty members who regularly interact with those preparing to pursue postsecondary education. With topics covering everything from financial aid basics and community engagement to personal success stories and perspectives from first-generation college students, Life After Now offers a mix of educational and inspirational content. 
A Better FAFSA Is Coming Soon
Our factsheet gives you a summary of the upcoming changes to the 2024-2025 FAFSA.
This series of college and financial aid webinars are created specifically for students and families.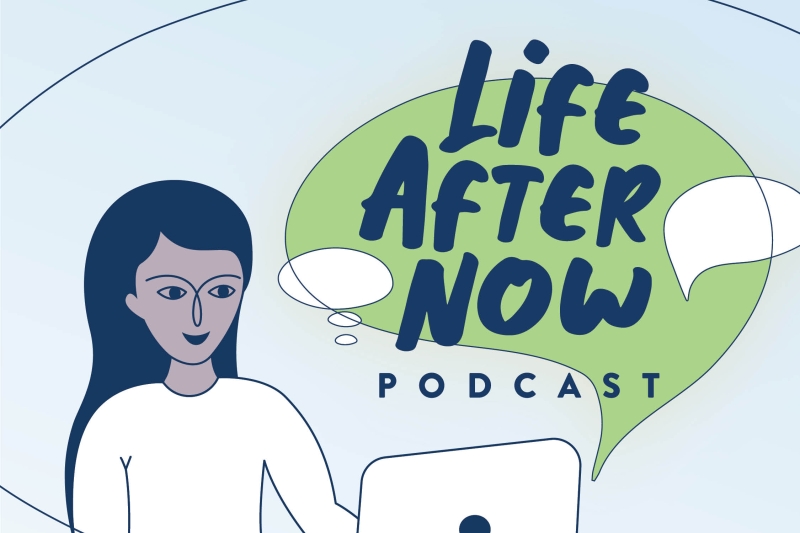 Our publications are free and will be delivered directly to your school.
We Are Here To Help
One of the main duties of the Minnesota Office of Higher Education (OHE) is to provide information to students and their families to help them prepare, pay for, and select their postsecondary education options. Besides providing information on our web pages, OHE publishes each year a set of publications organized by theme as printed resources for teachers, students, and families.
Printed Resources
Minnesota schools and organizations can bulk order the following publications at no cost. Some restrictions may apply and items are available on a first-come, first-served basis. If you have problems logging in, please e-mail us at materials.ohe@state.mn.us.
Publications Available
Also, the U.S. Department of Education provides a wide range of publications and resources for you or the students you serve.
Other online resources
The following external resources may help you answer questions from your students about accessing financial aid, understand the financial aid process, and offer them other resources to create their postsecondary path.