Those called to active duty while enrolled in college receive certain protections regarding financial aid eligibility, enrollment status, and loan repayment. In most instances, the student will not be penalized as a result of his or her absence to perform active military service. Check with the school's financial aid office for more details.
If you are currently enlisted in any branch of the military, check directly with your unit about education benefits. In addition, there are federal and state educational benefits for students who have served or are serving in the armed forces.
Several opportunities are listed below, but for more information regarding veteran's education benefits, visit the Minnesota Department of Veteran Affairs website. Please note that not all programs can be used for all types of training.
Federal Benefits
Post-9/11 GI Bill
The Post-9/11 GI Bill provides up to 36 months of educational benefits to eligible veterans, covering the cost of public, in-state tuition and up to $26,043 for private or international schools per year. Benefits also include monthly housing payments and annual book stipends. 
The bill became effective August 1, 2009. You may be eligible if you have at least 90 days of aggregate service on or after September 11, 2001 or if you were discharged after September 11, 2001 with a service-connected disability after 30 days.
To complement this program, the Yellow Ribbon Program can help you pay for out-of-state, private school, foreign school, or graduate school tuition and fees that the Post-9/11 GI Bill doesn't cover. Plus, the Forever GI Bill ends the 15-year limit on Post 9/11 GI Bill usage, allowing use of benefits for life for those discharged on or after January 01, 2013.
Montgomery GI Bill – Active Duty
The Montgomery GI Bill – Active Duty, provides up to 36 months of education benefits to eligible veterans. You may be eligible if you entered active duty for the first time after June 30, 1985 and elected to pay into the program, served two or more years of active duty, were honorably discharged, and you have a high school diploma or GED.
To learn more and access these benefits, contact an MDVA Regional Coordinator on the campus you choose to attend. 
Federal tuition Assistance (FTA) Program
Army National Guard and Reservists may be eligible for this program while pursuing any degree up through a master's degree. Service members should check with their unit or a Higher Education Veterans Program coordinator for eligibility and application information. This is not a guaranteed benefit and is offered on a first-come, first-served basis. Generally, you must submit the application before the term begins.
The Free Application for Federal Student Aid
Your first step to your financial aid package and military benefits should be completing the FAFSA.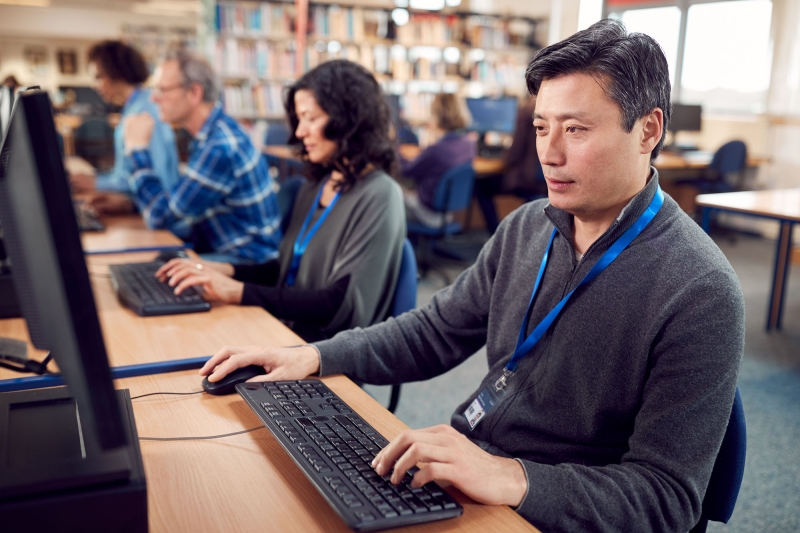 Minnesota Department of Veteran Affairs
Get personalized assistance to help you access educational benefits.
Minnesota Residency Tuition Rates

Minnesota public college or universities must treat veterans as residents for purposes of determining the undergraduate and graduate school tuition rates if the veteran:

was a Minnesota resident on entering military service and
starts attending the state college or university graduate program within two years of completing military service.
Tuition Refunds for Students Who Withdraw to Serve

Minnesota residents enrolled at the University of Minnesota or at a state college and university who withdraw (either voluntarily or not) to enlist or serve in the military prior to the end of the school year, are entitled to the refund of all tuition paid. Students applying for a refund of any paid tuition must provide a certificate from the proper officers as proof of enlistment or induction to the military service of the United States.

For reference, please read Minnesota Statute 137.10 Refund of Tuition to Students in Certain Cases: for MNSCU or for U of MN.
As a veteran, your military training can be recognized as educational credits toward your degree!

If the courses you took in your military training meet the standards of the American Council on Education or equivalent standards for awarding academic credits, then:

Minnesota State Colleges and Universities must recognize them and award educational credits; plus,
Both the University of Minnesota and private Minnesota colleges and universities have been encouraged by the state award educational credits as well.
Delayed Payment of Tuition

A veteran enrolled in a public Minnesota university or college who is eligible to receive federal educational assistance for veterans, and who has applied for that assistance, but not yet received it, may not be assessed late fees or other late charges. Public institutions may not prevent these students from registering for subsequent courses because of outstanding tuition charges that arise from delayed federal payments.

Campuses of the University of Minnesota and the Minnesota State Colleges and Universities system may request, without delay, the amount of tuition expected from federal tuition assistance and may require payment of the full amount of tuition owed by the veteran within 30 days of receipt of the federal educational assistance. (Minnesota Statute 197.775 Higher Education Fairness, Subdivision. 4 Delayed payment of tuition)
Surviving Spouse and Dependent Education Benefit

This benefit is administered by the Minnesota Department of Veterans Affairs (MDVA) to provide spouses and dependents (including adopted and step-children) of a veteran who died while on active duty, or as a result of a service-connected condition.

Surviving spouses and dependents will be able to attend a Minnesota postsecondary institution free of tuition until they obtain a bachelor's degree. In addition, they will receive $750 per fiscal year for fees, books and supplies, and/or room and board.

More information and online application are available on the MDVA website.
You may also want to read