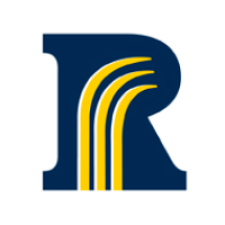 About
RCTC was founded in 1915 on a motion by Dr. Charles Mayo to the Rochester School Board. Rochester is Minnesota's oldest – and one of the nation's oldest – original community colleges. In 2015, the College celebrated its 100th Anniversary.

-A campus of more than 500 acres
-More than 70 technical and transfer programs
-More than 100 degree options
-More than 300 online classes for students near and far
-Award-winning, expert faculty
-Service learning programs in the U.S. and around the world
-Innovative technology initiatives throughout the campus
-Successful partnerships with Rochester business and industry
-Diverse career pathways with other educational institutions
-205 All-American athletes since 1957
-Nationally recognized Regional Sports Center with more than 20 athletic fields
-Rich and varied performing arts programs
-Theater, gallery, art, and multimedia studios
Cost
The following information should help you understand the cost of attending college. Keep in mind that most students receive a financial aid package (grants and scholarships) which lowers their out-of-pocket cost. This is reflected on the net price information, if available.
Living with Family
24,315
Average Net Price
$13,522 / year
This is the average annual amount that first-time, full-time undergraduate students pay at this institution after subtracting all grants and scholarships from the cost of attendance.
Show Net Price details

Net cost after grants and scholarships by income

$75,001-$110,000

:

$

16,634

This net price data shows the average amount students have paid, according to their family income, after subtracting all grants and scholarships.
College Profile
Student/Faculty Ratio
17:1
Size of Student Body
4,636
Show Undergraduate Student Body details

Breakdown by Race

Black or African American

:

15

%

International Students

:

1

%

New entering students who are transfers

30%
Student Success
Graduation Rate for Two-Year Programs
27%
Show Graduation Rate 2-yr Institution details

Completers within 3 years by race

Black or African American

:

15

%

Completers within 3 years by Gender
Show Retention Rate details
Campus Settings
Financial Aid
Average amount of federal, state, local, institutional or other sources of grant aid awarded to undergraduate students
$3,272
The following information pertains to first-time full-time undergraduate students.
Show Financial Aid details

Average amount of aid awarded to full-time first-time undergraduates

State/Local grant aid

:

$

1,229

Institutional grant aid

:

$

945

Federal grant aid

:

$

3,036

Average amount of grant aid awarded by income (all sources)
Cumulative Debt
This section shows the median debt graduates incurred to complete their degree at this institution.
Median Cumulative Debt by Degree Type
Associate's Degree

:

$

15,000
Undergraduate Certificate

:

$

12,000
Percent of Graduates With Loans
Associate's Degree

:

49

%

Undergraduate Certificate

:

40

%
Admission Information
System applications (online)
School applications (online)
High School Diploma or GED
Transcripts
Accepts dual credits
Accepts exam-based credits
Institution awards credits for military training
Application Timelines
Rolling Admissions Deadline
2 weeks before start of Fall- absolute and 1 week before Spring - absolute
Financial Aid Application Deadline
See the RCTC Foundation website at http://www.rctc.edu/foundation/html/scholarships.html for more details.
Graduate Employment Outcomes
The data displayed below comes from the Graduate Employment Outcomes tool and only reports on graduates employed in Minnesota. This section shows employment data for graduate class of 2017, including percent of graduates with full-time employment in the 3rd year after college graduation and the median annual wages by award level, according to the Minnesota unemployment insurance records. Data does not include federal employees, self-employed (e.g. professional freelancers, artists, developers, designers, business owners), military, or individuals who moved out of state for a job. The list below may be incomplete and limited to some majors. Additionally, data has been suppressed when it refers to 10 or less students.
Jump to:
This profile features institution-wide data. Be aware that some categories may not be showing and that data is suppressed when reporting is for 10 or less students. Most data and terminology is sourced from IPEDS. To learn more about each section, please refer to Data Sources.