Join the 1,000+ Minnesotans who have earned their nursing assistant certification through the Next Generation Nursing Assistant initiative, a program that allows access for anyone to jumpstart their healthcare career.
Taking the leap to pursue a brand new career can be nerve-wracking. There are many factors to consider —finding a job that you are passionate about, securing a pathway you can afford, and committing to a stable industry with opportunities for future professional growth. If you are an individual who is compassionate, nurturing and feel fulfilled by helping others, you may want to consider becoming a certified nursing assistant (CNA) and take advantage of a current free pathway to success in Minnesota.
Through the Next Generation Nursing Assistant Initiative, the State will fund for your entire pathway toward earning your entry-level nursing assistant certification. This includes a free training course, your scrubs, books and materials, and the cost of your certification exam. We want to eliminate all potential barriers, so reliable transportation and technology needs can also be covered!
First of all, what is a CNA?
A certified nursing assistant (CNA) is a healthcare professional who provides basic nursing care and support to patients and residents in long-term care facilities, like assisted living, independent living, nursing homes, or veterans homes. CNAs also serve as an important position in any hospital setting. CNAs can be called patient care assistants, nurse's aides, or simply nursing assistants. They work directly with patients and play a key role in keeping nurses, doctors, and other healthcare administration staff updated on vital information about the patient's conditions.
A growing need for job stability
This free training opportunity could not come at a better time. Nursing assistants are the sixth most in-demand careers in Minnesota, and this high-growth field is expected to continue to add thousands of jobs through the coming decade. Jumpstarting this career can provide dependable, flexible employment for years to come.
Opportunities for advancement
This entry-level nursing credential can provide a first step on the path to advanced nursing positions, such as licensed practical nursing (LPN) or registered nursing (RN). Earning a certificate provides the opportunity to log experience in the nursing field without committing to a degree. Nursing assistants can more easily transition to an associate- or bachelor's-level nursing program, given their strong knowledge base in the healthcare setting. Many have used nursing assistant roles as a first stepping stone to build skills and gain valuable hands-on healthcare experience.
The ideal part-time job for high school students
Did you know that you only have to be 16 years old to become a CNA? There are 19 high schools in the state that offer the opportunity for students to become certified by enrolling in a state-approved course as one of their classes. When you're ready to take your certification exams, your instructor can help you register for free testing, which is covered by the State's initiative.
Starting as a CNA while in high school will allow you to build your qualifications and skills early on. Especially if you are planning on attending nursing school, serving as a CNA can offer you a headstart on learning the basics on patient care and medical equipment. It's also an excellent way to network and boost your resume, as well as get a feel for the healthcare industry to determine if it is the right pathway for you.
How to Become a Nursing Assistant In 4 Steps
Whether you are a high school student who is starting to discover your own interests, or an adult who is looking to make a career change, becoming a CNA is an excellent first step into a fulfilling and enriching healthcare career. Here's how to do it:
1. Enroll in a FREE training program in your area. 
To get started, visit www.ohe.state.mn.us/CNATraining and find a program in your area. A variety of dates, times, hybrid and in-person options are currently offered with new classes added until the end of February 2023.
2. Complete your training. 
Learn basic nursing skills including how to take vital signs, provide personal care and mobility assistance. Depending on the course and its schedule, training can generally take anywhere from 2 to 8 weeks. The program includes a minimum of 75 hours of instruction, which accounts for 59 hours of classroom instruction and 16 hours of clinical practice.
3. Make it official. Get certified!
Your next step is to pass your certification exams! Your training provider will help you fully prepare for these exams and may even be able to help you schedule your tests and location. Certification requires you to pass two exams: 
The Nursing Assistant Knowledge test: can be administered virtually or in-person depending on the testing site.

 

The Nursing Assistant Skills test - administered in-person at a testing site.

 
To become certified in the state of Minnesota, you must pass both exams. Visit this page: Minnesota State - Nursing Assistant Testing (minnstate.edu) to schedule your exam, find resources, and more.
4. Start your new career and make a difference in your community.
There are nearly 15,000 open CNA positions in the state. Once you are certified, connect with a long-term care facility or veterans home in your area to apply.
In a matter of months, you are ready to kick off your brand new career —completely certified and off to make a difference in your community! Be proud of the steps you have taken to impact not only your own life, but the lives of others.
More Blog Articles You May Like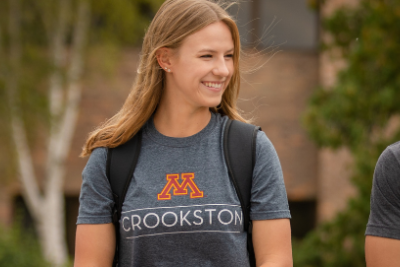 With the rising cost of college tuition, high school students are often looking for ways to cut costs in their postsecondary…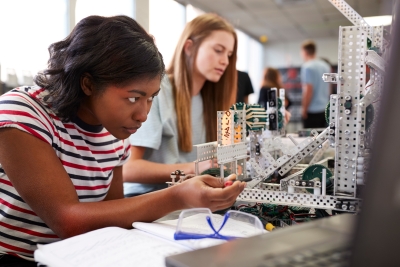 We're here to support your student's career aspirations. The Minnesota Office of Higher Education is offering stipends of up…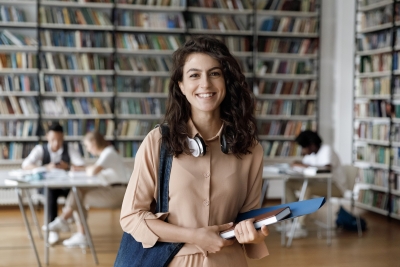 Do you know what you want to do after you graduate from high school? Most careers will require some training,…
Subscribe to the My Higher Ed Blog