Are you starting to think about your plans after high school? Maybe you have questions about college and don't exactly know who to ask. We've got you covered! This summer the Minnesota Office of Higher Education (OHE) released the podcast, Life After Now.
Life After Now is a relaxed, casual podcast that focuses on everything you need to know to prepare for college and how you can set yourself up for an amazing college experience.
The podcast features a range of guests including high school and college students, as well as adults and college staff who regularly help students prepare for their journey after high school. With topics covering everything from financial aid basics and community engagement, to personal success stories and perspectives from first-generation college students, the podcast offers a mix of educational and inspirational conversations.

Liz Bolsoni hosts the podcast. She is a communications student at St. Catherine University who is passionate about education, social justice, and contributing to her community in ways that serve and uplift others. Liz offers her unique style to the podcast, bringing a fun and supportive energy for the guests to tell their stories.
With Nimo Omar, for instance, Liz' inquisitive attitude towards discovering her "story" led the conversation to understanding how what matters to oneself is a crucial part of staying grounded, and finding one's place in the world. Nimo shares stories about her process of soul searching, connecting with her family, and how her involvement in student government and community activism led to national press.
On the college side, Liz talks with guests like Dr. Suzanne Rivera, president of Macalester College. Dr. Rivera discusses her own experiences, how they have informed her leadership, and what higher education institutions can do to authentically promote inclusivity—for the benefit of all.
New episodes come out every Tuesday until January 4, 2022. You can listen to the podcast on all your favorite podcast platforms including Apple, Spotify, Google, Stitcher, Anchor, Breaker, and Pocket Casts. You can also check out the podcast on the Life After Now website. We hope you check it out!
More Blog Articles You May Like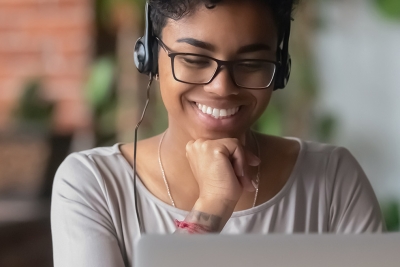 Are you heading to college this fall but haven't completed the FAFSA yet? There is no time to waste! Make it your goal this…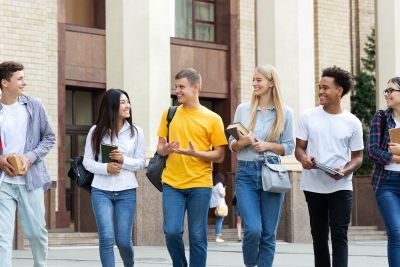 For many high school seniors, the college application process can be expensive, difficult to navigate, and full of anxiety…
Subscribe to the My Higher Ed Blog