For many high school seniors, the college application process can be expensive, difficult to navigate, and full of anxiety. Too often, students will self-select out of applying to college, based on the cost of applications and uncertainty of whether they will be accepted.
Direct Admissions Minnesota is a new state program that seeks to remove those barriers and offer seniors a look at the wide variety of postsecondary possibilities that are available to them after high school. The program's goal is to help every student see themselves as "college material," as participating colleges and universities proactively notify students that they will be granted admission based on their academic records. Bypassing the traditional application process, Direct Admissions also allows seniors to apply to the colleges and universities on their list for free.  
This coming school year, over 23,000 seniors at 129 high schools will receive Direct Admissions letters, which will list up to 55 participating Minnesota colleges and universities that are eager to admit them. Through this proactive notification system, students are aware of each college and university they are accepted to, before they even apply!  
The pilot program launched in fall 2022, and the Class of 2023 seniors were the first to receive their letters. Many students have described their Direct Admissions experiences as stress-relieving, exciting and confidence-boosting. 
Ashley Lucero Gomez, a recent Richfield High School graduate, said receiving her Direct Admissions letter was an unforgettable moment in her family. Lucero Gomez always had plans to attend college post-high school, but as a first-generation college student, the thought of navigating the college application process was nerve-wracking. On the evening her Direct Admissions letter was delivered, her dad proudly read her acceptance list outloud during dinner time. 
"When I was looking at [my dad] while he read the letter, he was smiling, and then he said, 'I'm so proud,'" Lucero Gomez shared. "I played it cool, but I was screaming inside. I was literally going to cry because my parents, family and friends all said they were proud of me." 
Cloquet High School graduate Kade Kolodge described his experience as "pure relief."  
"It was incredible to see a full list of great Minnesota colleges all laid out in front of me," said Kolodge. "I've had my heart set on St. Scholastica, and I can't even describe how awesome of a feeling it was to see it on my list… to know that I would be definitely accepted once I applied." 
Natasha Donsoy, a first-generation college student from Jefferson High School, was grateful to be part of the Direct Admissions pilot. Entering her senior year, the idea of applying to multiple colleges, writing college essays, and submitting test scores - all with the uncertainty of being accepted - was overwhelming. After receiving her Direct Admissions letter in October, her top choice, the University of St. Thomas was among her list. 
"I was with my mom when I opened my letter and I started jumping in the air," said Donsoy. "It was a dream come true for me. Seeing it on that paper made me extremely happy, relieved and excited all at once." 
Donsoy added the Direct Admissions pilot made a big difference in her life, as well as her Jefferson peers. "Especially for some of my friends who don't have much support in the college-going process from their families, this program gives every student hope. Whether they think they can't afford it or don't know how to go through the process, I know that Direct Admissions has opened doors for many of us." 
The new state program aims to advance college access for high school students, bolster a college-going culture in Minnesota, as well as reduce equity gaps and self-selection bias. Out of currently participating high school students, 43 percent are students of color, 54 percent attend a high school in the seven-county metro area, and 46 percent attend high school in Greater Minnesota. 
With a wide variety of colleges and universities participating in Direct Admissions, students are encouraged to explore higher education options that are beyond the typical four-year university route, like pursuing a short-term certificate for a trade or earning credits at a community or tribal college. 
Learn more about how Direct Admissions Minnesota works by watching this video: Direct Admissions Minnesota - You are college ready! - YouTube 
You can also visit the Minnesota Office of Higher Education website for more information.
More Blog Articles You May Like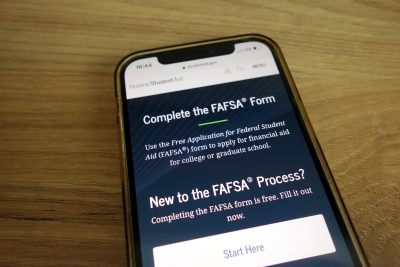 The question on the top of nearly every college-bound students' mind —how will I ever foot the bill for my college education…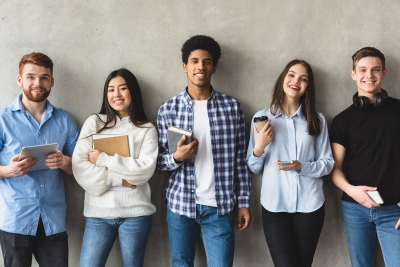 Are you starting to think about your plans after high school? Maybe you have questions about college and don't exactly know…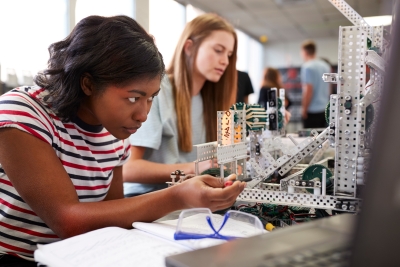 We're here to support your student's career aspirations. The Minnesota Office of Higher Education is offering stipends of up…
Subscribe to the My Higher Ed Blog