The question on the top of nearly every college-bound students' mind —how will I ever foot the bill for my college education?— shows that understanding the financial aid process can be challenging for many students. From identifying grants and scholarships to selecting public and private loans, it can be overwhelming to start making decisions for this big investment. Well, we're here to help and offer an essential starting point: the FAFSA. The FAFSA, which stands for Free Application for Federal Student Aid, is the most important first step that you can take toward affording going to college.
There's free money on the line
Filling out the FAFSA is required to tap into federal and state financial aid, and most institutional grants and scholarships. Did you know that the large majority of students who complete the FAFSA receive at least some form of financial aid? In fact, an estimated 13 million students received $150 billion in aid, just in the last year.  It can also serve as a gateway to scholarship or grant opportunities that you may not even realize you qualify for! Remember, scholarships and grants are financial aid sources that don't need to be paid back.
You should keep in mind that, while a financial aid package often includes student loan options, it can also include work study, which is a part-time job that allows students to earn money to help pay education expenses.
It's a quick process!
On average, it takes about 20-25 minutes to complete the FAFSA online from start to finish! You will just need to have the necessary information and paperwork on hand. Visit this page  to ensure you have all the financial records on hand as you prepare to submit your form.
It's applicable for every college and university
Even if you are still deciding on your higher education destination this fall, the FAFSA is a starting point for you, no matter where you ultimately decide to enroll. You will however, need to list at least one school that you're interested in attending to receive your information, since the schools you list will determine the types and amounts of aid you are able to receive. If you need help narrowing your college choices, use our College Search Tool to compare your options.
Get started early… you may receive more support!
For the 2023-24 school year, the FAFSA form opens on October 1. We recommend completing your FAFSA as early as possible, as deadlines can vary among different colleges and universities. It's also awarded on a first-come, first-serve basis, meaning if you wait until spring, you could miss out on financial aid from your institution of choice. In addition, submitting your FAFSA soon after it opens will increase your chances of receiving grants and scholarships. In fact, students who file their FAFSA between October and December receive twice as many grants, on average, compared to students who completed their FAFSA later in the school year. 
Taking that first step can often be the hardest, but you won't regret taking this head start toward financing your college education. Make it happen, file your FAFSA, and ensure you are receiving as much financial aid you deserve. Visit https://studentaid.gov and get started today.
We're here to help - Attend our webinars!
Completing the FAFSA may still seem intimidating, especially if you are the first in your family to do so. This is such an important step, so that's why we're here to help you navigate the financial aid process, every step of the way. The Minnesota Office of Higher Education is co-hosting a five-part FAFSA webinar series that is specially designed for Minnesota students and families to fully prepare for the college-going process. Each webinar will focus on a different topic, like completing your college applications, the financial aid process as a whole, FAFSA information and details, filling out the Minnesota Dream Act for undocumented students, and identifying other ways to pay for college (see all session details below).
Throughout these webinar sessions, you'll be hearing directly from financial aid experts, who will also be available to answer your questions LIVE in the chat. A commitment to college education can also affect the entire family, and we want to ensure everyone understands the financial aid process. Each webinar session will be simultaneously translated into Spanish, Hmong and Somali.
And remember - each session you attend will earn you another chance for one of two $500 scholarships! Space in the webinars are limited, so we recommend that you register soon! Click here to complete your registration. See you on Tuesday evenings, September 27 through October 25! 
FAFSA Webinar Details:
September 27, 2022, 7pm – Apply to College

October 4, 2022, 7pm – Understand Financial Aid

October 11, 2022, 7pm – Prepare to Apply for Financial Aid

October 18, 2022, 7pm – Apply for Financial Aid

October 25, 2022, 7pm – Search for Scholarships
These events are held in partnership with the Educational Credit Management Corporation (ECMC) Group, the Minnesota Department of Education, the Minnesota Office of Higher Education and the Minnesota Association of Financial Aid Administrators (MAFAA).
Looking for more information on the FAFSA webinar series? Click here to visit the Minnesota Goes to College website.
More Blog Articles You May Like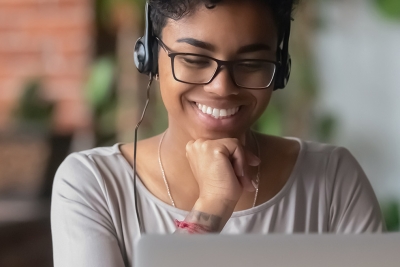 Are you heading to college this fall but haven't completed the FAFSA yet? There is no time to waste! Make it your goal this…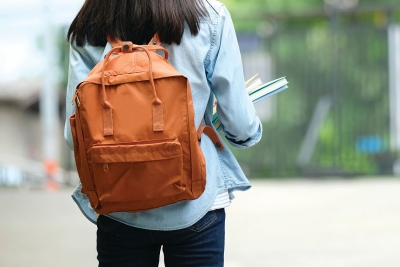 Do you need to secure financial aid? First step: Make sure you complete the Free Application for Federal Student Aid (FAFSA)…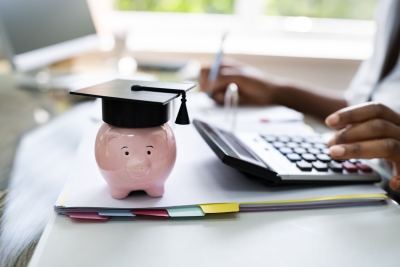 In order to experience the full benefits of student loans, it's important to understand how they're designed, the risks…
Subscribe to the My Higher Ed Blog