Are you heading to college this fall but haven't completed the FAFSA yet? There is no time to waste! Make it your goal this February to submit your FAFSA, the Free Application for Federal Student Aid, so you don't miss out on the free money that is available to you. 
To help you check this task off your to-do list, we invite you to participate in Ready, Set, FAFSA!, a series of financial aid webinars that will guide you through the entire process. Learn more about each session and register today on the Minnesota Goes to College website.
Many colleges and universities use information from the FAFSA to determine their institutional financial aid, and those funds often have a due date. If you apply too late, there is a possibility that you can miss out on resources. In addition, many institutions begin sending out financial aid award information in early spring. Remember, the earlier you complete the FAFSA, the better chance you have of maximizing your awards, so don't delay.
From our Ready, Set, FAFSA 2022 fall series, we gathered a list of Frequently Asked Questions from students and families regarding the FAFSA.
Don't see your question below? All your FAFSA questions will be answered LIVE by financial aid experts during our Ready, Set, FAFSA sessions. Sessions will be held on Tuesday evenings from February 7-28, as well as one session held on Thursday, February 16 that will fill you in on the Minnesota Dream Act, the FAFSA alternative that provides financial aid benefits for undocumented students.
Frequently asked Questions by Students
What if I haven't picked which college I'm attending yet? Should I still fill out the FAFSA now?
Yes! When completing the FAFSA, you will list your top 10 schools of choice. Ten is the maximum amount that you can include, but don't worry, you can add more later if you decide to attend a school that was not originally on your list. Each school that you list will receive your financial information, including your family's income and assets you included on the form. They use this to determine the financial aid package that you'll receive. Please note that you will not receive an award letter from any school until you have been admitted.
When creating a FSA ID, do we use our personal email or school email?
We recommend that you use a personal email address, as you will lose access to your high school email after graduation. If you don't have one, it is a great idea to create a professional email address using your first and last name as a username, and adding digits if necessary.
Will the FAFSA automatically offer every scholarship and grant available to me? Or do you have to specifically apply for each one?
Completing the FAFSA will help your school determine if you are eligible for a number of federal grants and the Minnesota State Grant, but others, such as the Minnesota Indian Scholarship, require a separate application. Scholarships and grants are both excellent funding sources and they do not need to be repaid. There is also no limit on how many scholarships or grants you want to apply for. Visit our Grants page to learn more about grants.
Also, be sure to check out this page to discover some scholarship options that are available to Minnesota students: Scholarships. All scholarships have their own eligibility requirements - some are based on financial need, some are based on academic merit, or a personal statement. It's a great idea to apply to as many scholarships that you are eligible for!
Is the FAFSA only for federal student loans?
No, completing the FAFSA will open the door for you to access all types of financial aid. You're automatically applying for everything - from grants and scholarships to work-study funds and loans from federal, state, and school sources. States and schools will also determine scholarships and grants using your FAFSA information.
Can students apply to FAFSA on their own vs. using parent's income? What would that require for me to be reviewed as an individual adult?
When a student starts to complete the FAFSA, there is a section where students identify if they are a dependent or independent student. That criterion is outlined here: https://studentaid.gov/apply-for-aid/fafsa/filling-out/dependency
Do students who participate in PSEO (Postsecondary Enrollment Options) while in high school still check that they've never been to college/are a first year student?
Yes! Any college you have completed before finishing high school is not counted for answering this question.
Should I file the FAFSA even if I don't think I will qualify for any financial aid?
Yes! There is no income cutoff for financial aid, so ALL students should complete the FAFSA. In addition, this information is used by schools to offer scholarships and grants! Don't let any misconceptions fool you and be sure to file.
What should I do if I made a mistake or need to make a correction on the FAFSA?
Don't worry - You can make a correction to the FAFSA after you have submitted it! There are various reasons that you'd want to correct your information, including a new mailing address, significant change in your parent's income, or updating your listed schools. Visit How to Correct or Update Your FAFSA® Form | Federal Student Aid for more information.
Frequently Asked Questions by Parents
I have two kids who are going to be attending college, do you have to fill out the FAFSA form for each child?
Yes. Each child must complete the FAFSA each year that they plan to attend college. Parent information is also required for each child, each year. If you are a parent and created a FSA ID years ago, you will need to use the same account information because it is tied to your social security number. If you do not remember the username/password, visit this page for more information: I need help accessing my account username or password (FSA ID) | Federal Student Aid
What happens when a child comes from two households with divorced parents, and one of the households isn't going to help financially or give their financial information?
When completing the FAFSA, a student will need to determine which parent is the custodial parent, which means the parent who the student lived with most during the previous year. It will be the custodial parent's information that is entered into the FAFSA.
Which parent should be the custodial parent, when the parents are divorced with 50/50 time? Does the parent who claimed the child on taxes factor into this?
No, that is not a factor. Rather, you will need to determine which parent provided the most financial support to the child over the past year.
What is the benefit of doing Parent PLUS Loans vs. Student Subsidized or Unsubsidized Loans?
Parent PLUS loans are meant to be supplemental, so most students choose to exhaust their subsidized and unsubsidized loans before they ask their parents to apply for the PLUS loans. This is because the PLUS loan has high origination fees and interest rates, and it is the parents' responsibility to repay; the student does not pay it back.
What does Expected Family Contribution (EFC) really mean?
The EFC is a number your school uses to calculate how much financial aid that you are eligible to receive. The EFC is not the amount of money your family will have to pay for college, and it is not the amount of federal student aid you will receive. There are other factors, including the total cost of your school, that contribute to determining both the amount and type of aid you receive.
I am a parent and I do not have a social security number. Can I still help my child with the FAFSA? 
You should enter all zeros when you are asked for your social security number and manually enter your income and asset information using the information on your federal tax forms (as you will not be able to create an FSA ID which is needed to use the IRS Data Retrieval Tool). 
How do undocumented parents sign?
There is an option to print and mail the signature page at the end.
If you think this information might be helpful to your friends, students, and/or family members, please share this post with them. You can find the Share button at the top of this post. And don't forget to register for the upcoming Ready, Set, FAFSA! sessions starting in February.
More Blog Articles You May Like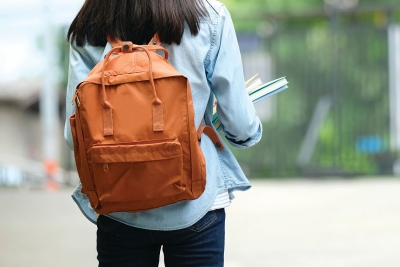 Do you need to secure financial aid? First step: Make sure you complete the Free Application for Federal Student Aid (FAFSA)…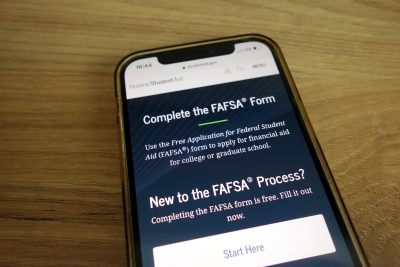 The question on the top of nearly every college-bound students' mind —how will I ever foot the bill for my college education…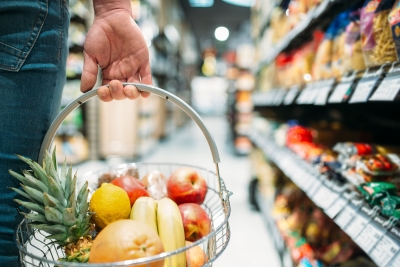 In response to COVID-19 and the challenges experienced by many low-income college students, the federal government expanded…
Subscribe to the My Higher Ed Blog